Pilot Projects Test Implementation of AAL Products and Services
In Austria, several pilot projects are being implemented to determine how Active and Assisted Living (AAL) products and services change and improve the lives of older adults. In Burgenland, Tyrol and Vorarlberg, for example, living units especially designed for olderpeople are being tested.
In Burgenland, the EU project "ModulAAr" aims at evaluating future opportunities for AAL in 50 assisted living units. These units were already installed in 2012 and are equipped with smart technology. The goal of AAL housing units is to limit physical and mental effort to a minimum. Moreover, the project evaluates smart technology in terms of acceptance, usability and benefits of AAL. The aim of the project is to create best practice examples that can be adapted to future projects.
In Tirol and Vorarlberg, the team of Testregion West-AAL runs 74 pilot units in urban and rural areas. Their focus is on how AAL affects health, safety and security of older residents.
What do AAL Living Units Offer Older Adults?
There are four main features that constitute an AAL housing unit:
safety
comfort
health
social interactions
Safety
In an AAL housing unit, the residents' safety is of top priority. Especially when older adults live alone, it is essential that they know that someone will help them in case of an emergency. The bathroom in an AAL housing unit is monitored; and if the resident needs help, nursing personnel will be notified. Also the stove in an assisted housing unit is equipped with smart technology and lets the resident know if it is still on and unsupervised. If the resident does not react, the stove will turn itself off automatically.
Apart from the bathroom and the kitchen, also doors and windows in such housing units are equipped with smart technologies. When a resident is leaving the house and a door or a window is still open or unlocked, the system of the AAL housing unit will let the resident know. Additionally, housing units in Tyrol and Vorarlberg offer sensors that notify emergency responders in case a resident has fallen down and cannot get up again. These houses also provide older adults with indoor and outdoor localization.
Comfort
Home control makes living alone as comfortable as possible for older adults. Lights and heating can be controlled remotely via a tablet computer. These smart living units also provide residents with devices that remind them to take their medication, to keep a doctor's appointment or to close windows and doors. Settings of these smart devices can be adjusted to individual needs and can also be managed by relatives or caretakers.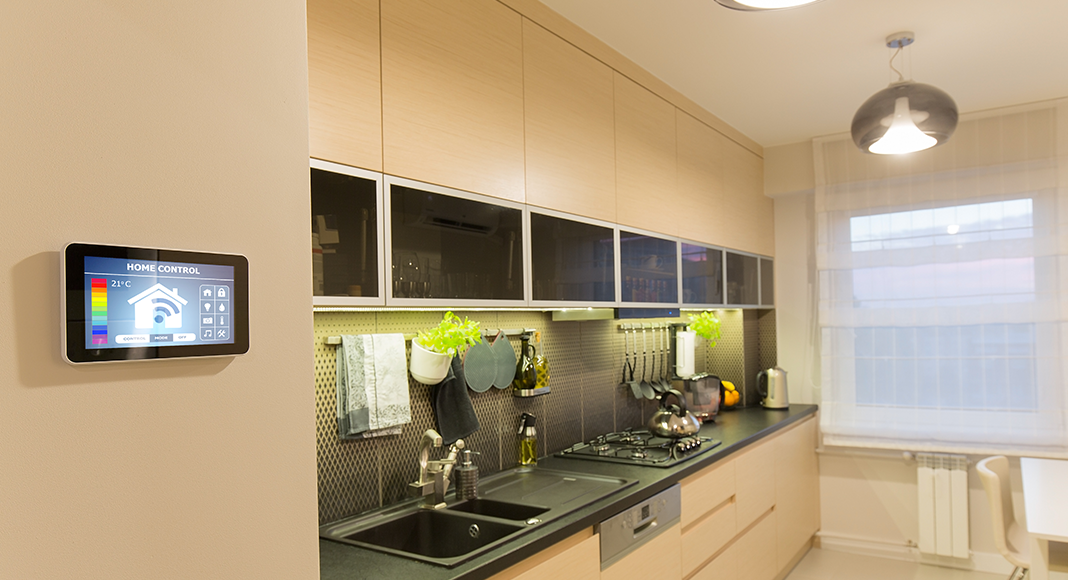 Health
In terms of health, AAL housing units contain an electronic health diary that is easy to use. This diary records current blood pressure and blood sugar results as well as the resident's weight. This data can then be used by the resident's general practitioner.
Social Interaction
To guarantee that older people stay in touch with their friends and relatives, AAL housing units offer interactive photo albums and video calls. Residents can see pictures of family and friends on a tablet. These pictures are provided by loved ones via a secured web portal. Tablet computers can also be used to call your family and talk to them via Skype, for example.
What is Essential for the Success of AAL Housing Options?
Whether older adults accept new technologies depends on their age and educational level. People younger than 70 are more likely to accept AAL technologies. Especially devices that track your blood pressure, blood sugar and weight are very popular. On the other side, interactive photo albums and the device that reminds residents of appointments and medication intake are not among the favorite devices. The project leaders conclude that the biggest challenge of AAL housing options is to obtain acceptance of older residents.
---