People who suffer from a form of dementia experience the loss of cognitive functioning — thinking, remembering, and reasoning. Of course, technology cannot solve the all the difficulties with regard to dementia, but it can support and relieve certain aspects. Which product can support depends on the stage of dementia the person is in. Technology is not only helping the individual who suffers from the disease, but could also relieve the inner circle of informal en formal caregivers.
In this guide we explain in which stages which type of products can be of help. We distinguish three different target groups for whom the technology is of use.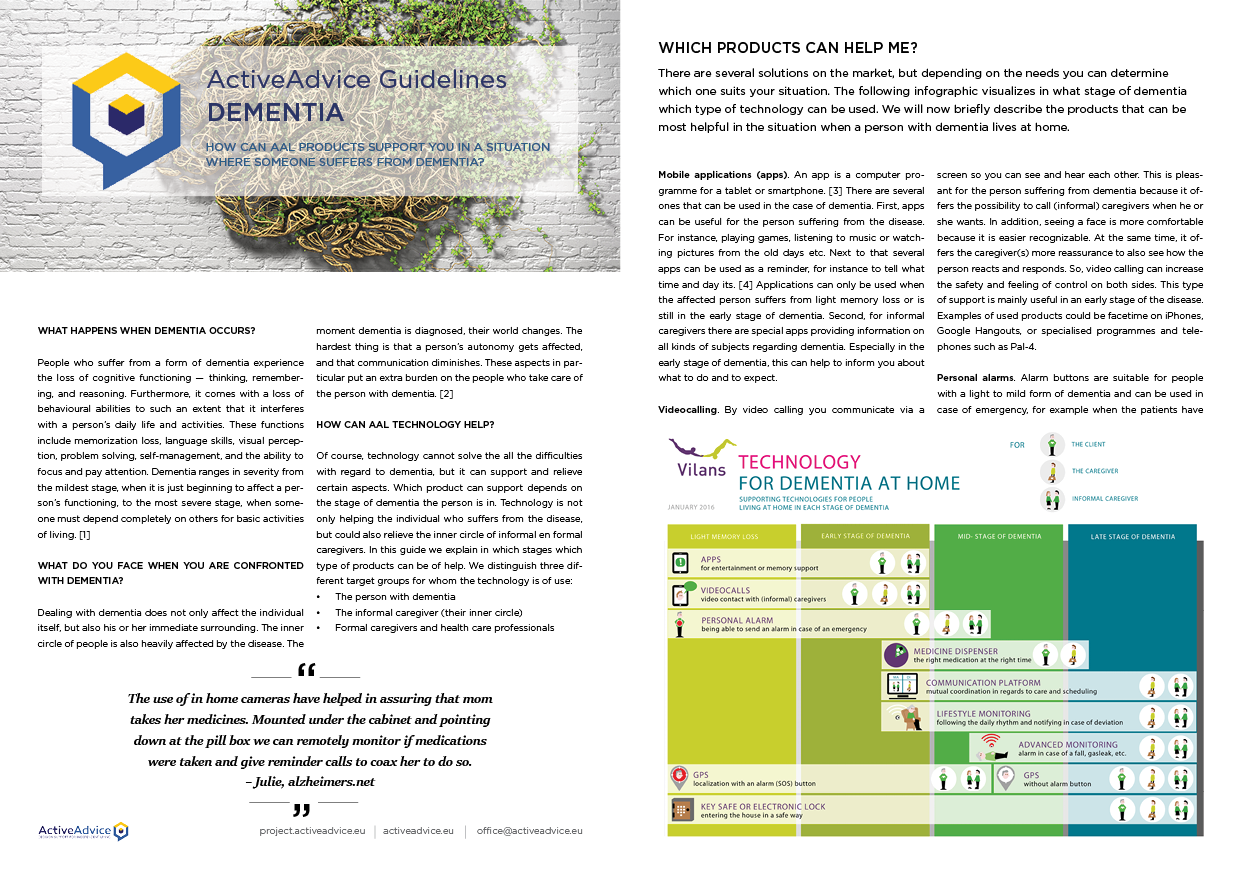 Since every situation is different, it can be hard to find the right product for your needs. ActiveAdvice will soon be able to support you in search to get information and advice about the best product to support people suffering from dementia, informal as well as professional caregivers, and as a consequence, improve your quality of life. Stay linked to our blog and subscribe to our newsletter for more information!