Senior citizens want and have the right to travel safely and comfortably, fully committing to the travel experience without taking unnecessary risks. How can we achieve this and what challenges are there?
In this short guideline we discuss the different challenges that mature travelers can face while on a journey and how these challenges can be overcome and/or made easier with the help of AAL technology. By providing examples of real market-available products we hope to breach the gap between the product and the person who could benefit from it. Senior travelers have the right to enjoy their journey to the fullest and we want to provide all the necessary information for making this possible.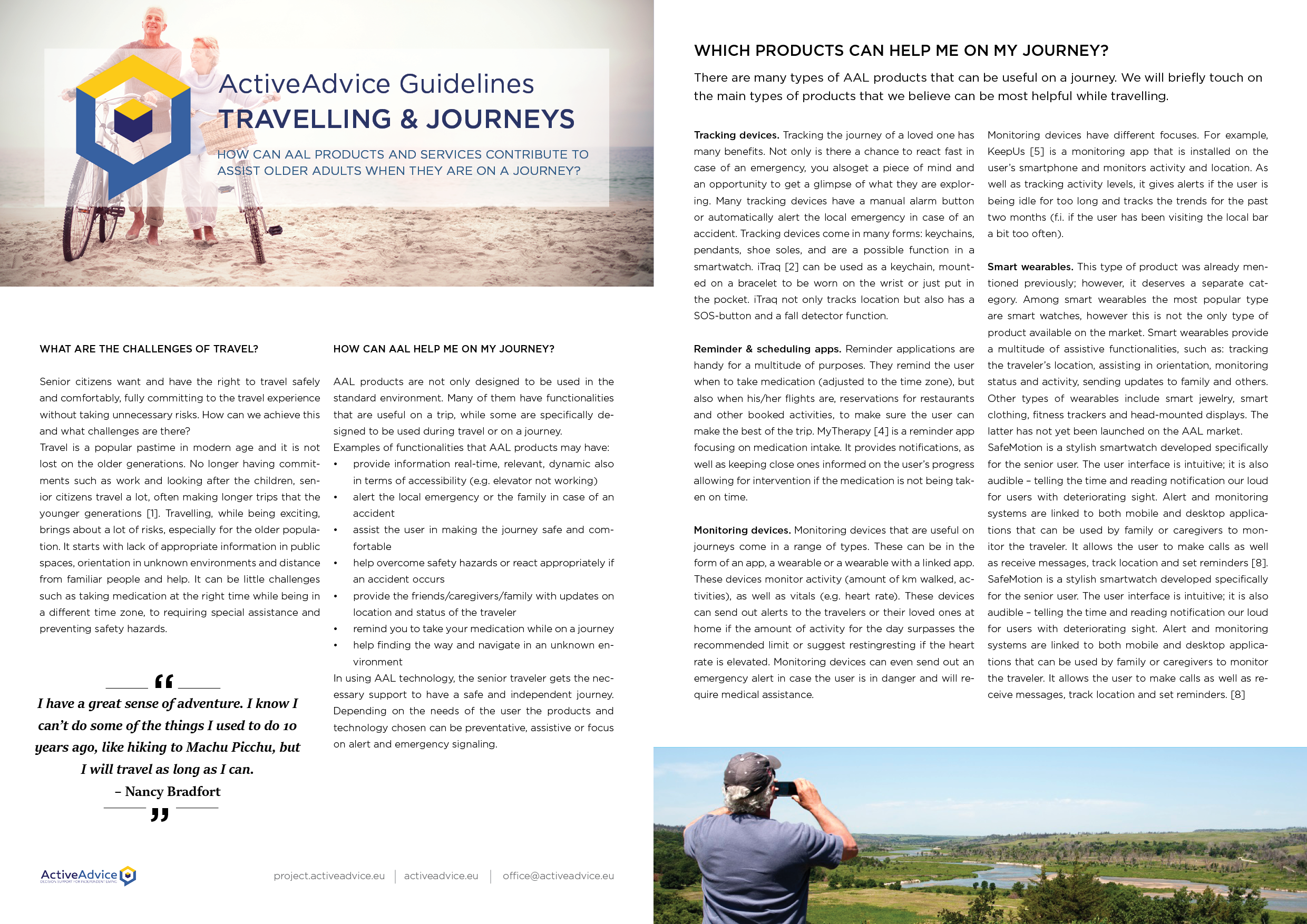 ActiveAdvice will soon be able to support you in search to get information and advice about the best solution for supporting your next journey and, as a consequence, improve your quality of life. Stay linked to our blog and subscribe to our newsletter for more information!