Volunteering is a great way of contributing to a community, and it has positive impacts on the volunteer: it contributes to improve the quality of life and health including longevity of those who donate their time. By simply helping others and being part of a group, both physical and mental problems of older adults are often improving.
In this short guideline, we show different ways of volunteering - including the ActiveAdvice approach, i.e. supporting peers in their decision-making process using the ActiveAdvice digital advisory platform - are presented, and the benefits of volunteering are discussed.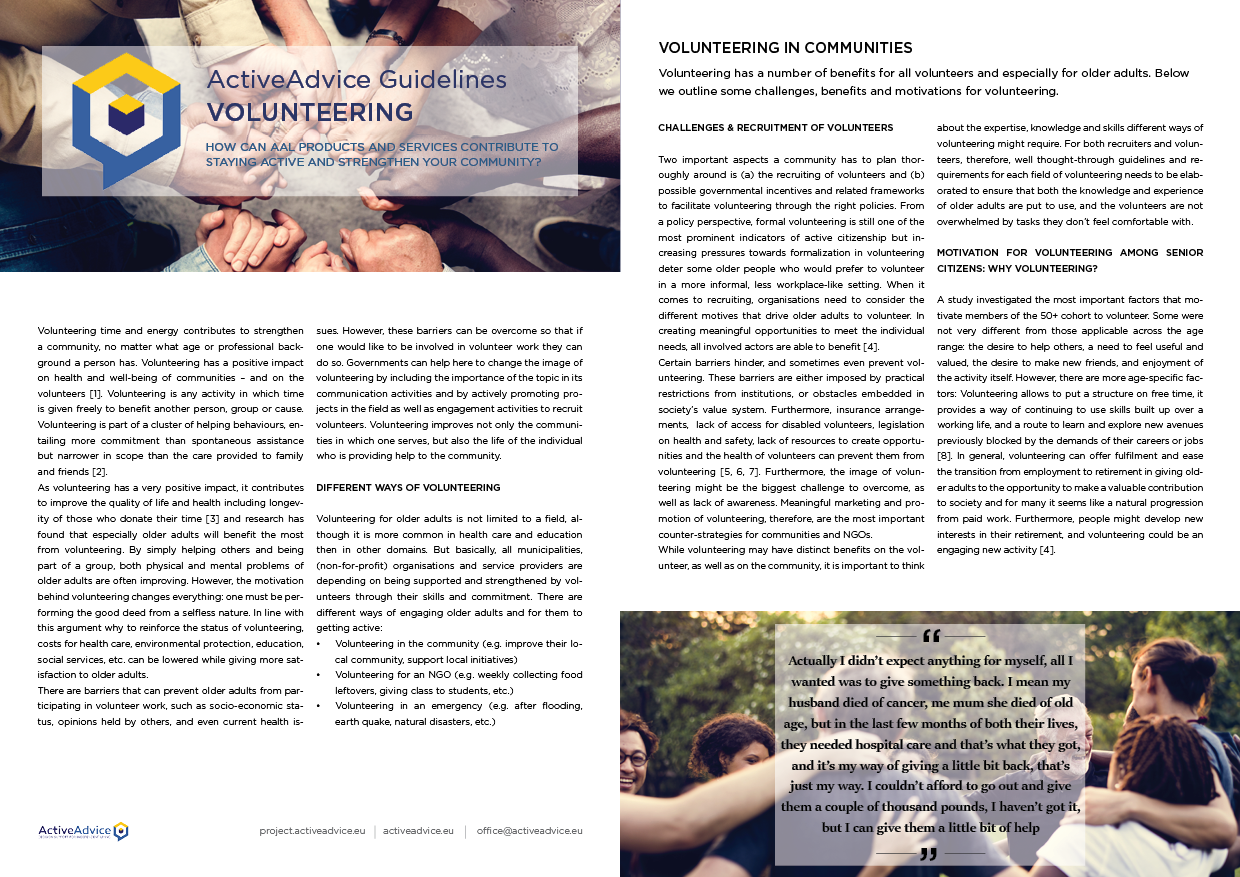 ActiveAdvice will soon be able to support you in search to get information and advice about the best way to volunteer and, as a consequence, improve your quality of life. Stay linked to our blog and subscribe to our newsletter for more information!