Meet
Alexa
, your friendly personal home assistant. She can be activated with your voice; just say her name - "
Alexa" -
 and ask her a question. She can play your favourite music or your audiobook, save your next appointments and remind you of them later, set a timer, tell you the time, answer incoming calls, create to-do lists, check your shopping list, tell you the latest news, convert units or just tell you a joke. If you have smart home devices, you can connect them with
Alexa
and control your home, like regulating the temperature or turning on the lights
[1]
. These are by no means all her 'skills' – there are currently over 15.000 skills available
[2]
, and the list is growing every day. So who or what is
Alexa
?
Alexa
is an Artificial Intelligence (or AI) developed by Amazon (
https://www.amazon.com/Amazon-com-Amazon-Alexa/dp/B00P03D4D2
) which can be accessed over the internet (so-called cloud) using the
Alexa
App for your smartphone or the smart-speaker (
Echo
) for the home. The
Echo
speaker has built in microphones that can pick up your voice from anywhere in the room.
Amazons' Alexa is not the only personal assistant for the home [3]. In fact, Google (with Google Home - https://assistant.google.com/) and Apple (with HomePod - https://www.apple.com/homepod/both) also offer viable assistants. With Google Home you get the AI Google Assistant, which is momentarily arguably one of the most advanced AI system. Apples' HomePod has Siri which can be found in any iPhone, iPad or Macbook.
A Digital Assistant for Older Adults
Just as it is the case with smartphones, apps can be developed and offered on any of these platforms. This is the reason why assistants, such as Alexa continue to have more and more skills. It is also the reason why there are now new skills emerging that offer medical advice, remind one about the intake of medications or can call for help when an accident happens [4]. Henceforth, these digital assistants can support older adults at home with different tasks. Although the likes of Alexa and Co. were not primarily developed for older adults, as they are receiving more and more functionalities, they are now becoming a usable option as a smart silver assistant. There are however specific solutions dedicated to the needs of older adults. The start-up company, Intuition Robotics (https://www.intuitionrobotics.com/elliq/), is currently developing a so-called 'active aging companion' called ELLI•Q. It will be able to support older adults at home in their everyday lives [5]. It is a combination of tablet and interactive robot head and acts as a friendly companion, which can suggest activities, remind users to take their medication, play games, video-call friends and relatives and facilitate the access to digital content and social media. Above all, ELLI•Q is much more approachable because it has personality and can convey emotions.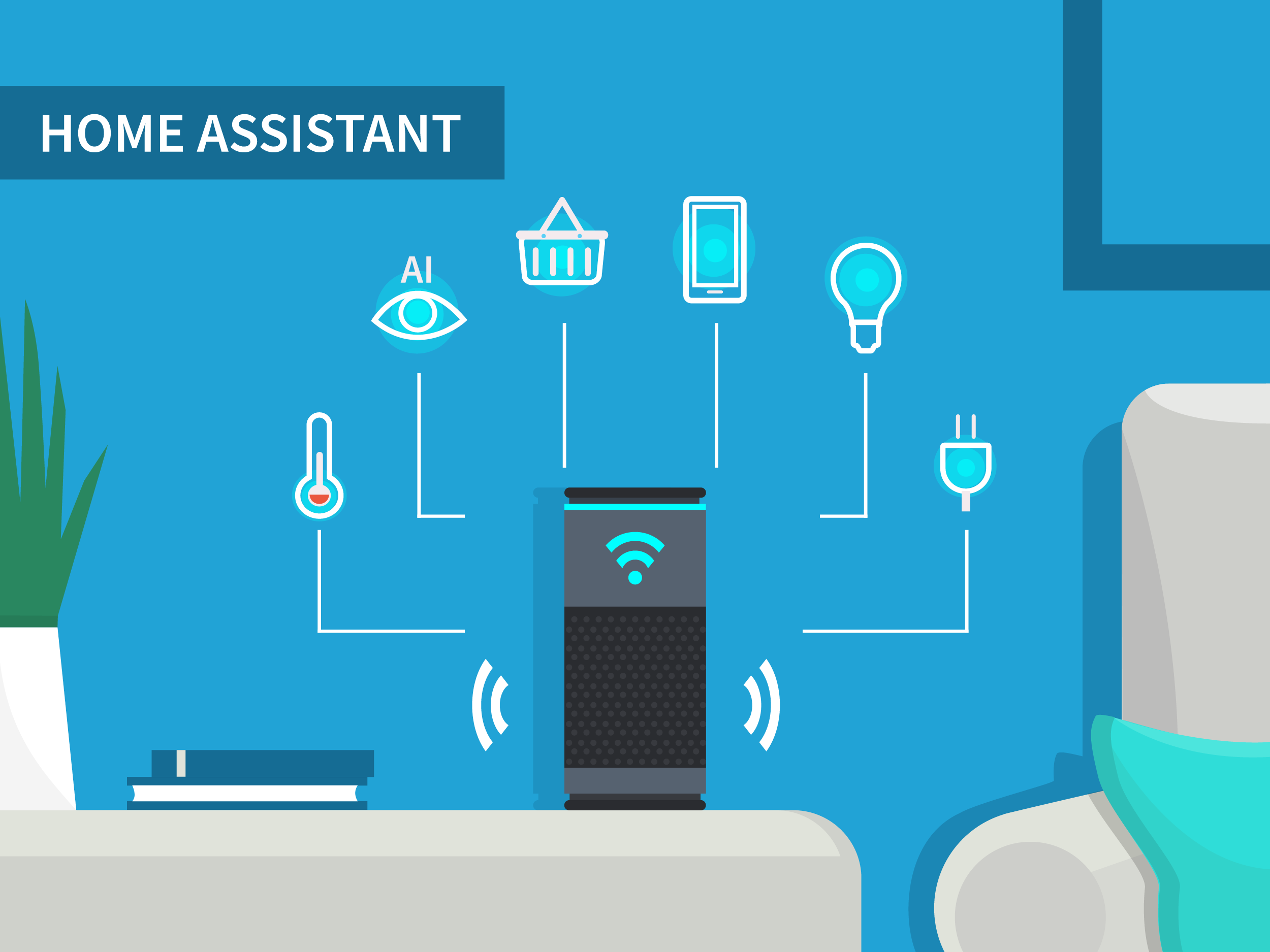 What about Privacy?
With all these fascinating and promising abilities digital assistants are offering us; there are however some negative aspects when it comes to privacy that one has to keep in mind. The problem is these assistants need to be connected to the internet at all times and are always listening to the user, waiting for their call, to respond immediately. Although these digital assistants do not record everything all the time, you should remember that at any time someone could potentially listen to your private conversations (though the assistant is secured and all data sent to the cloud encrypted). However, as soon as you activate the assistant it will record your request and send it to the cloud where it is then analysed and stored [6]. Nonetheless, in reality it is not as gloomy as it may appear. After all, if you use a smartphone, are active on social media, skype with your friends or google something, you should be aware that all these services are collecting large amounts of data from you. In perspective then, a digital assistant at home might not reveal much more than what these companies already know about you.
All things considered, it is likely that digital assistants, such as the likes of Alexa will become more prevalent in people's homes. Above all, for older adults, this technology can support them in their daily activities. Their capabilities will constantly improve, giving them more abilities, especially when new smart home components or sensors are added. In spite of all the benefits, the issues regarding privacy should not be disregarded. Do you trust the company? How important is your privacy? Do the benefits outweigh the drawbacks? Ultimately, it is up to you to decide for yourself.
---
Sources
[1] Amazon.com, Inc. (no date). Amazon Alexa Voice Service - Amazon.com. Accessed 15.10.2017, from https://developer.amazon.com/alexa
[2] Kinsella, B. (July 2, 2017). Amazon Alexa Skill Count Passes 15,000 in the U.S. – voicebot.ai. Accessed 15.10.2017, https://www.voicebot.ai/2017/07/02/amazon-alexa-skill-count-passes-15000-in-the-u-s/
[3] Gokey, M. (July 10, 2017). The best smart speaker you can buy: Amazon Echo vs. Google Home vs. Apple HomePod – Business Insider. Accessed 15.10.2017, from http://www.businessinsider.com/best-smart-speaker-amazon-echo/#looking-forward-to-the-apple-homepod-5
[4] Perez, S. (May 14, 2017). 'Elderly Alexa' helps families care for their remote loved ones via voice – techcrunch. Accessed 20.10.2017, from https://techcrunch.com/2017/05/14/elderly-alexa-helps-family-care-for-their-remote-loved-ones-via-voice/
[5] Intuition Robotics. (2016). ELLI•Q — Intuition Robotics. Accessed 06.10. 2017, from https://www.intuitionrobotics.com/elliq/
[6] Murnane, K. (October 2, 2017). How To Delete The Recordings Of Your Interactions With Alexa And Google Home – Forbes. Accessed 20.10.2017, from https://www.forbes.com/sites/kevinmurnane/2017/10/02/how-to-delete-the-recordings-of-your-interactions-with-alexa-and-google-home/#321e81857752