The Active and Assisted Living Programme held its second Investors' Event in the framework of its
AAL Market Observatory
initiative. Seven dynamic young companies with relevant solutions for older people presented their business case to investors.
The event was held in Coimbra, Portugal on the 3rd October 2017 alongside the AAL Forum which brought together close to 800 delegates to discuss the latest ICT technology developments in the field of active and healthy ageing and bridge the gap between technology and "the new old". The AAL Forum hosted the latest AAL products and services from 50 exhibitors and included 24 workshops. The key themes of the AAL forum were: AAL's contribution to the European strategy on active ageing, deployment of AAL solutions through innovative financial models, increasing the adoption of AAL solutions, and enhancing the impact of AAL projects.
In the AAL Investors Event, after the introduction by the AAL programme director Klaus Niederländer, seven startups took the stage to pitch their business case to a panel of investors. We were fortunate to have a diverse group of investors in the panel with a wealth of experience, from Venture Capital and industrial investors to angels and accelerators: Gonçalo de Andrade from Hovione Capital, Pedro Bandeira from Red Angels, Carlos Cerqueira from ESA BIC Portugal, David Cristina from Portugal Ventures, Filipa Fixe from Glintt, Paulo Santos, from IPN Incubator and Accelerator, José Basílio Simões from Vega Ventures, and João Simões from Bluepharma Angels.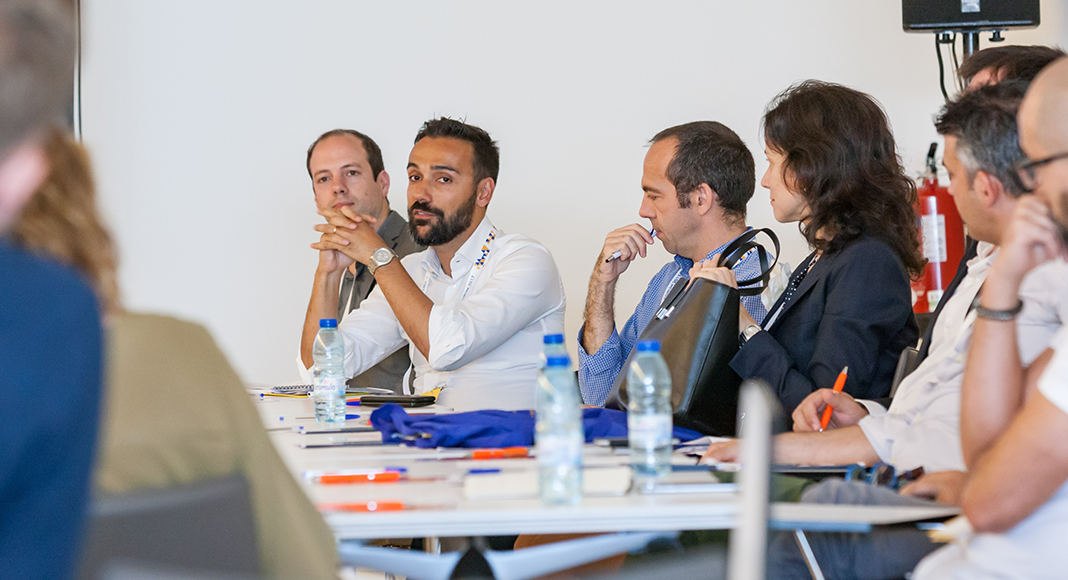 Source: © AAL Programme
The following startups pitched their innovative solution:
After each presentation, a Q&A session helped elaborate the value proposition of the AAL solution and the startups received useful feedback from investors. The session closed with a panel discussion providing reflections on the inevitable consolidation of the AAL market in the future and reflected on commonalities and unique features of the different solutions presented.
Most solutions pitched to investors during the AAL Investors' Event focussed on developing a digital platform for services, moving from technology to person-centred solutions. However with a fragmented AAL market in Europe, many similar solutions co-exist even within a country, which makes it hard to scale up, a key challenge for both companies and investors. The panel agreed that broad solutions will ultimately fail and innovators need to solve one distinctive problem at a time with clear business focus in mind from the beginning. Startups must be able to articulate clearly the problem they set out to solve and the resulting benefits to users and paying customers.
All participants felt the excitement after the joint event and energised to continue to engage and contribute to the AAL space. If you are an investor and would like to find out more about this or other upcoming events to be organized in the framework of the AAL Market Observatory, please send an e-mail to aal-market-observatory(at)technopolis-group.com.