Exclusive Living Facilities for Seniors only – A Trend Spreading from the USA
The demand for nursing facilities and retirement homes is rising, not only since the baby boomer generation is retiring today and in the next years, but also because the life expectancy is increasing. Moreover, since seniors often live in retirement homes or communities for years, facilities should not only be available in large numbers, but the accommodations should also be cosy. Today's nursing homes aim at providing quality care combined with high quality of life for seniors. Therefore, they implement smart home technologies such as bed, motion, kitchen safety and fall detection sensors. The USA, where ageing in retirement communities is quite common, has a pioneering role in the matter of senior living and nursing care facilities; and it is also the birthplace of a new kind of retirement facility – the so-called continuing care retirement community (CCRC). The concept of CCRCs is based on a care continuum that combines independent living, assisted living and skilled-care facilities. The different housing options are all situated on a demarcated campus. Like retirement communities, CCRCs are similar to small villages and differ a lot from conventional nursing homes. The different levels of care allow to attend the residents' needs according to their physical and mental conditions and of course moving between the levels of care is possible.
Capacity and Services of Continuing Care Retirement Communities
These mostly privately owned facilities aim to provide a place for older adults where they can spend their retirement as independently as possible, having access to all support they need. Depending on the facility, the residents live in different kinds of cosily designed accommodations such as houses, cottages, duplexes or apartments. Most of the continuing care retirement communities are equipped with places for socialising such as common dining rooms, cafés and TV-rooms. Moreover, the facilities usually provide activities similar to a 4-star hotel. The residents can train their physical fitness in the gym or in the swimming pool and relax in their own garden or shared green areas. A lot of CCRCs also have entertainment programmes and events on the campus and offer excursion for the senior residents. Since older adults often suffer from little social contact, retirement communities are a good way to avoid isolation, which is important for their mental health. Furthermore, the wide range of sporting activities fosters the physical fitness of the residents which consequently helps maintain their mobility.
Assistance services and care provision depends on the level of care. However, even actually independently living older adults can make use of support in their daily routines. Especially physically demanding work such as removing snow or garbage as well as mowing the lawn can be done by a staff member. But even for preparing meals or other domestic work the staff can be engaged. To ensure the wellbeing of all residents, the nursing staff regularly checks on the seniors no matter what level of care they have.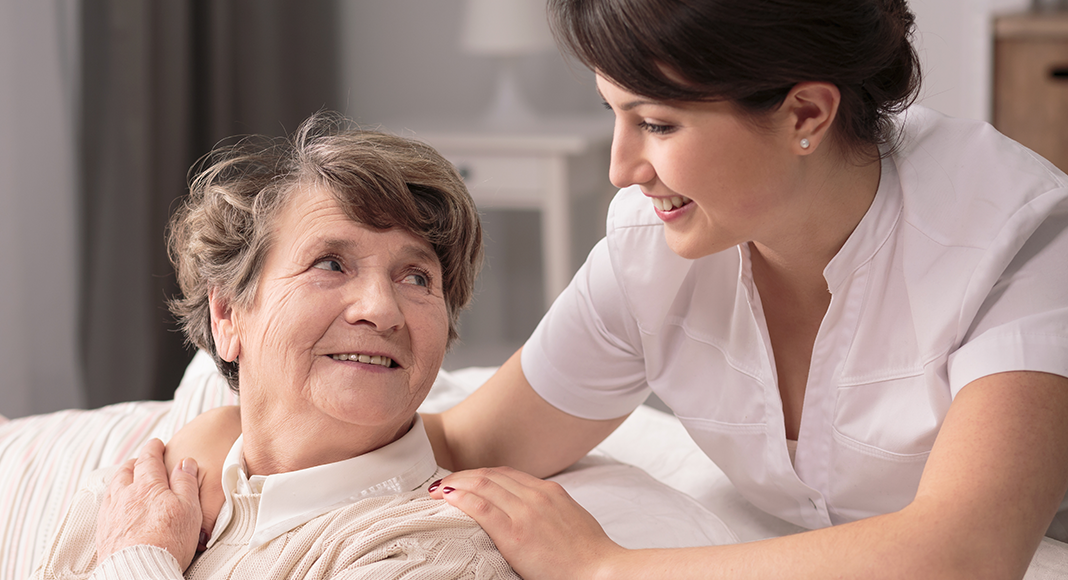 Facts to consider deciding upon a Continuing Care Retirement Community
Moving to a retirement community is a life-changing event for an older adult and should be the result of a well-considered decision. Deciding upon a CCRC somehow differs from moving into a nursing home. Whereas a senior moving into a nursing home is often not able to take care of himself anymore, in most cases, seniors move in continuing care retirement communities when they are still in a good mental and physical condition. Consequently, they have more distinct expectations from their new living environment. Therefore, older adults should respect certain things in the decision-making process.
Living in a retirement community the social exchange is nearly limited on the contact with other seniors. Even if these facilities are especially calm since there are no children playing outside and no teenagers making parties at night, seniors might miss the contact and the exchange with other age groups.
In order to decide for a CCRC appropriate to the respective senior's needs and requirements, different facilities should be compared regarding the services they offer. However, which services are included also depends from the sort of package the older adult purchases. There are usually three different kinds of packages ranging from full service to no services included. Whereas the fee for the extensive package includes (nearly) unlimited access to all healthcare services, with the modified version seniors pay for healthcare as needed enjoying reduced conditions. With the fee-for-service version, every care service must be payed separately. Even if this reduces the monthly fee as long as the senior is in a good health condition, paying separately for each care service can be quite expensive in case of bad condition.
In addition to the monthly fee, the lump-sum buy-in must also be considered. Depending on the facility this one-time payment can be pretty high. Regarding the high-costs, continuing care retirement communities are accessible only for a restricted upper-class public disposing of the necessary funding. However, in any case financial possibilities should be carefully considered and the respective contract should be reviewed by a lawyer or a financial consultant.
---
Sources
Courtney, C. L., Demiris, G., Rantz, M., Skubic, M.: Needing smart home technologies: the perspectives of older adults in continuing care retirement communities
The New York Times: The Everything-in-One Promise of a Continuing Care Community
PRS: What is a Continuing Care Retirement Community?
Conolly, J.: Continuing Care Retirement Communities Explained
A Place for Mom: Continuing Care Retirement Communities CCRC