For older adults with mobility constraints, Path Finder has recently been launched. Path Finder is a shoe attachment that provides visual cues to help people with unsteady and irregular gait. This helps people with neurodegenerative diseases who commonly suffer from "freezing of gait", a symptom causing an individual to feel as if "frozen to the ground".
[1]
Technopolis spoke with Lise Pape, founder of Walk With Path:
What is your motivation behind Walk With Path?
In 2014 I was studying a double degree Masters in Innovation Design Engineering at the Royal College of Art and Imperial College London. This course was focused on user-centred design and I explored iterative design principles with a strong focus on understanding the user and the problem they experience in daily life. I was interested in solving issues around mobility because I have seen the disease progression of Parkinson and its effect on impairing mobility first hand. I was interested in exploring ways that technology can be used to improve the wellbeing of people with Parkinson, as an alternative to drug treatment which can also have side effects.
What did your journey to market look like?
I explored different design concepts and when I finished the degree I received some small grants and funding. Later another team member joined to support me with the engineering and helped move the project development forward. In 2016 we received a first round of angel investment and we were able to scale-up the team. We hired more engineers and we launched our first product, Path Finder, in the summer of 2017.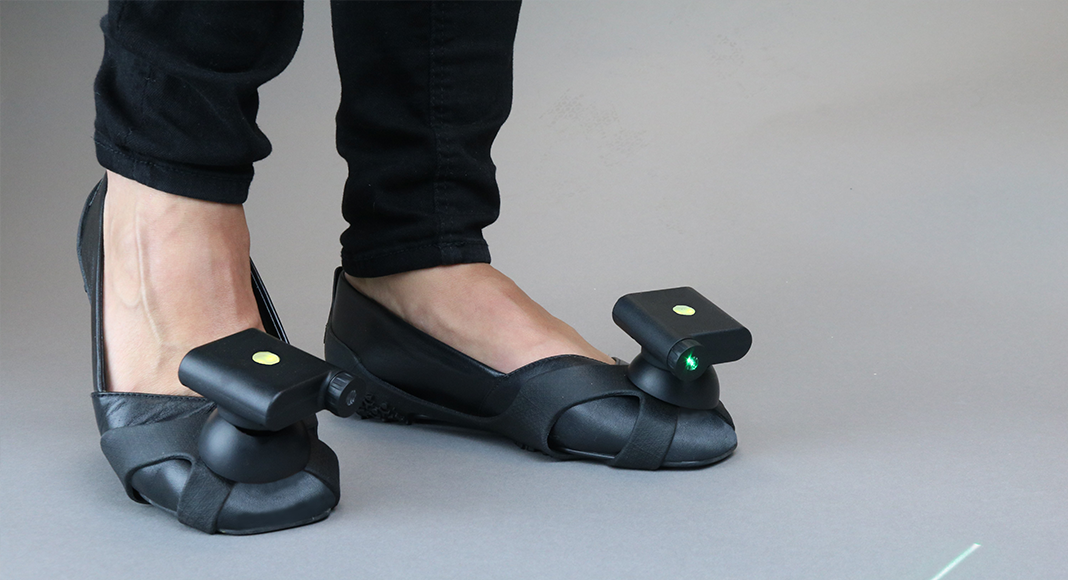 What are your plans for the future?
We are also developing another product, Path Feel.
"Path Feel is an insole that provides vibrational feedback to the soles of people at risk of falls, such as those with peripheral neuropathy, who are unable to feel the ground properly due to a sensory deficit, or those with general balance issues. By amplifying the sense of touch of the feet to the ground, users are able to identify accurately when their feet touch the ground, thereby reducing the sense of imbalance as well as incidence of falls". [2]
The launch of Path Feel is subject to raising more funding for its development. 'We are looking to bring the product to market in the next 24 months.
What challenges did you experience with raising investment?
The journey to find investment is not easy. There is a bit of luck associated with who you meet at different stages in your product development. I was able to build a relationship with our first investors. This was important because investors may hesitate to invest in health-tech solutions. These types of products have quite a long time to market. Moreover, Path Finder is for people with a disease and investors may have little knowledge of disease areas, depending on their profile and experience, and therefore they have more trouble evaluating the product. Health-tech is also heavily regulated and you need to adhere to the standards of regulation.
An additional complexity we faced is that Walk With Path is developing hardware and this has more funding requirements than software solutions. A lot of investors prefer investing in apps because it is quicker and cheaper and expectations do not always match if an investor is used to invest in apps.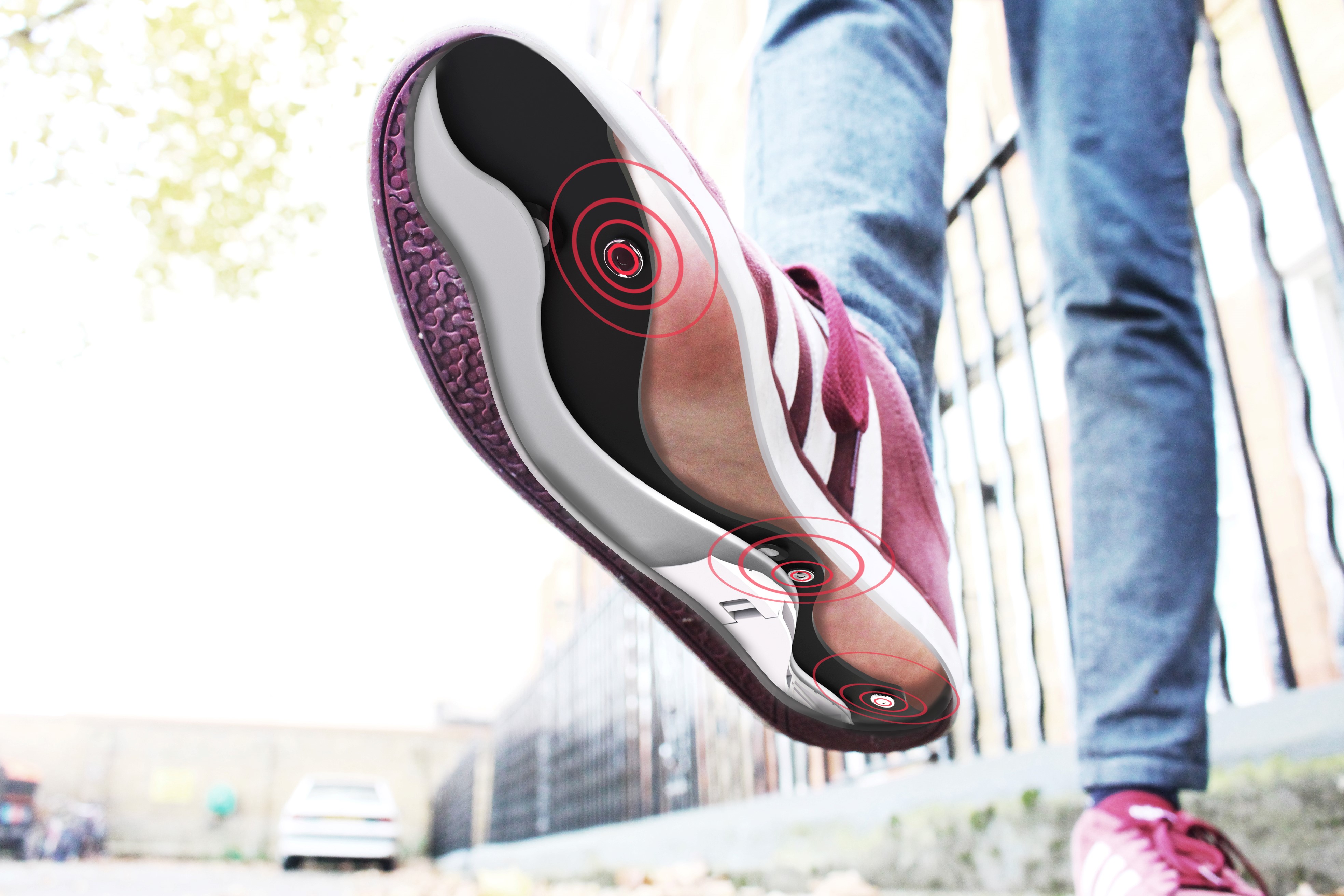 Could you have developed the same solution using software?
Hardware is a core part of our products. You cannot do the same with an app. A lot of our users are in their 70's, 80's and in many cases, they still do not have smart phones or are not capable of using them very well. The whole concept of user-centred design is that you are not tied to a specific solution. What matters is that the solution meets the need of the users in the best way. It is not technology driven, it is driven by the problem.
Although our main expertise is in the development of hardware, we also developing a software solution, an app, that collects feedback.
Is Path Finder a competitive offer?
Path Finder is currently on sale in Europe for £395 + VAT and there are no other products like it currently on the market. The closest competitor to Path Finder is the 'LaserCane' which also provides a visual cue. In contrast to Path Finder, people may struggle to use the cane because it requires more multitasking.
Path Finder and Path Feel are currently patent approved is the UK and patents are pending in the international market.
What advice do you have for start-ups in the field of digital health and wellbeing for older people that are looking for investment?
Try to find an investor that is a good match to you and make clear what you expect from them and if you are looking for an active partner or more passive support.
Trying to source first stage investment is not easy and it may take some time before you are able to make your first sale. Start-ups in health-tech and in hardware need to educate investors on the specific problem that they are solving and need to illustrate intermediary achievements.
Do you have any additional comments?
We are interested in seeing what the UK can do to facilitate and help new start-ups in health-tech and hardware to be able to grow and develop to a stage that makes them investable.
---
Sources
[1] https://www.walkwithpath.com/path-finder
[2] https://www.walkwithpath.com/path-feel