Helping Older People Obtain as much Independence as Possible
When growing older, most people realize that they cannot do everything themselves anymore. Although being aware of certain obstacles such as decreasing health, mobility and flexibility, many older people are afraid of losing their independence and becoming a burden to their relatives and friends. In order to avoid this loss of independence and at the same time receive the help they might need in their daily life, several housing options can be considered. Each option meets specific needs older people may be confronted with every day.
What to Ask Yourself Before Choosing
Before you decide what living arrangement you would like to have, you should ask yourself the following questions:
What kind of lifestyle do I have at the moment? What kind of lifestyle would I like to have in the future?
How important is the location?
How close to friends and family do I want to live?
What features are important to me?
What is my current health status? Does my health status require special care?
May I need help with activities of daily living?
How much money can I spend on the new housing option?
Who is involved in the decision-making process?
Different Options with Different Benefits and Challenges
Living in your Own House
Staying in their own house is probably the option most older people prefer. When they start to feel the need for additional help, in-home support services and community services can be used to guarantee the home owner's independence. They can stay at their own house and live as independently as possible while knowing that if they need help, there is someone who can come to their home and support them.
Benefits:
being able to stay close to family and friends
comfort and familiarity of their social network
maintaining relationship with their physicians
privacy of their home
Challenges:
home owners are responsible for the house's maintenance and upkeep
house may need modifications due to changing health status
if severe health issues occur, more care and support may be needed
financial burden if house needs significant repairs
What you have to consider when thinking about staying at your own house:
Is it going to be a short-term or long-term solution?
How would staying at home affect my social, health and financial needs?
How is my financial situation?
Would house sharing be an option?
Who is going to do possible home repairs?
Renting a Home
For those people who do not want to have the responsibilities of a house owner, there is the option of renting a home. This options frees them of the financial and physical responsibilities a house owner has to face. Rental options include single-family houses, apartments, mobile homes, retirement communities, and apartment complexes.
Benefits:
many different housing choices available
reductions of responsibilities
choice of location
private unit
Challenges:
less independence
may not be allowed to keep pets
tenants depend on landlord to make necessary repairs and modifications
eviction risks
What you have to consider when renting a home:
If necessary, who is going to make needed modifications?
Is it possible to keep pets?
Is it possible to have in-home support services?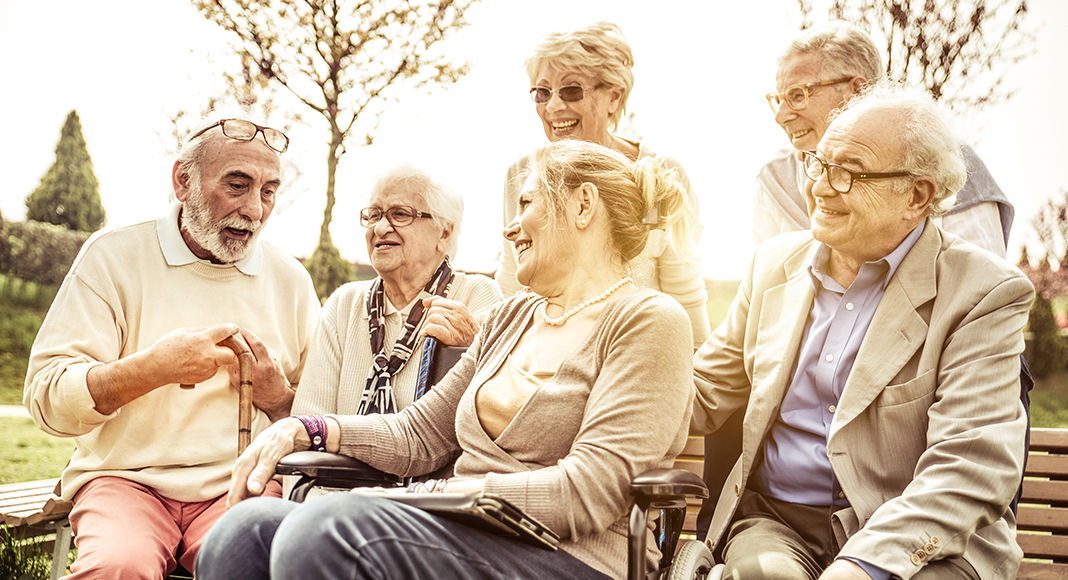 Living in a Group Setting
A third housing option for older people is living in a group setting. Such settings offer housing, a variety of in-home support services as well as social activities. The design of the housing arrangements and the in-home support services focuses on the individual needs of the elderly including activities of daily living or essential activities of daily living. These activities involve the following:
Activities of daily living related to personal care:
taking a bath or a shower
getting dressed
eating
getting in or out of bed
using the toilet
Essential activities related to independent living:
using the telephone
housework
cooking
buying groceries or personal items
money issues
Please note that living in a group setting does not provide older people with the level of medical care they receive at a nursing home.
Benefits:
wide range of in-home support services
different types of housing options and choice of location
opportunity to socialize with other people
Challenges:
limited privacy
some types are expensive and not affordable for everybody
people who need extensive care may need additional services
What you have to consider before choosing this option:
How much is in-home support service? How many hours are included?
Is there an entrance fee?
Is there a waiting list?
Living at Nursing Homes
For older people who need extensive help and medical support, nursing homes may be the best option. Besides being provided with day and night assistance, older people also receive a high level of medical care. Skilled physicians as well as nurses and other medical professionals take care of the residents of nursing homes.
Benefits:
extensive assistance in activities of daily living
high level of medical support
Challenges:
loss of independence
loss of privacy
high costs
What you have to consider before choosing this option:
How expensive is this option?
Is it a long or short term solutions?
Is the health status going to improve?
Is the nursing home close to friends and relatives?
---
Sources
Helpguide: Senior Housing Options
Eldercare Locator: Housing Options for Older Adults