Older Adults are the main Risk Group of Flat Fires
Flat fires are dangerous, especially when they emerge at night. If a flat fire remains undetected, it is likely to lead to the death of the residents. Actually, not the fire itself is the most dangerous, but the emerging smoke gas, which stuns and eventually leads to death. Older adults are especially at risk to die from a flat fire. There are various reasons why seniors are the risk group number one of flat fires.
Living alone: Many seniors are single and live alone in their house or apartment. If they do not recognise the smoke or fire themselves when sleeping for instance, there is no one else who could notice it and warn them.
Physical restrictions: Due to physical restrictions and immobility, older adults might have problems to escape in case of fire.
Mental restrictions: Mental restrictions can increase the danger of causing fire and decrease its detection. Often, older adults do not notice fire or smoke. For instance, persons with hearing impairment do not hear the alarm of conventional smoke detectors. Moreover, age-related obliviousness is often cause for flat fires.
Causes of Flat Fires
Like mentioned, older adults have a higher risk than other age groups to die from flat fires. In many cases, these flat fires are self-caused. One of the greatest risks is the age-related obliviousness that might result in e.g. forgetting to turn off the stove or blow out the candles when leaving or going to sleep. The wrong usage of electric appliances may also cause flat fires. Forgetting the turned on iron for instance may be dangerous. However, not all flat fires are self-caused. Normal defects of electric devices or damaged mains may also be source of a fire. In many cases, such defects cause smouldering fire, which is difficult to detect because of missing flame formation.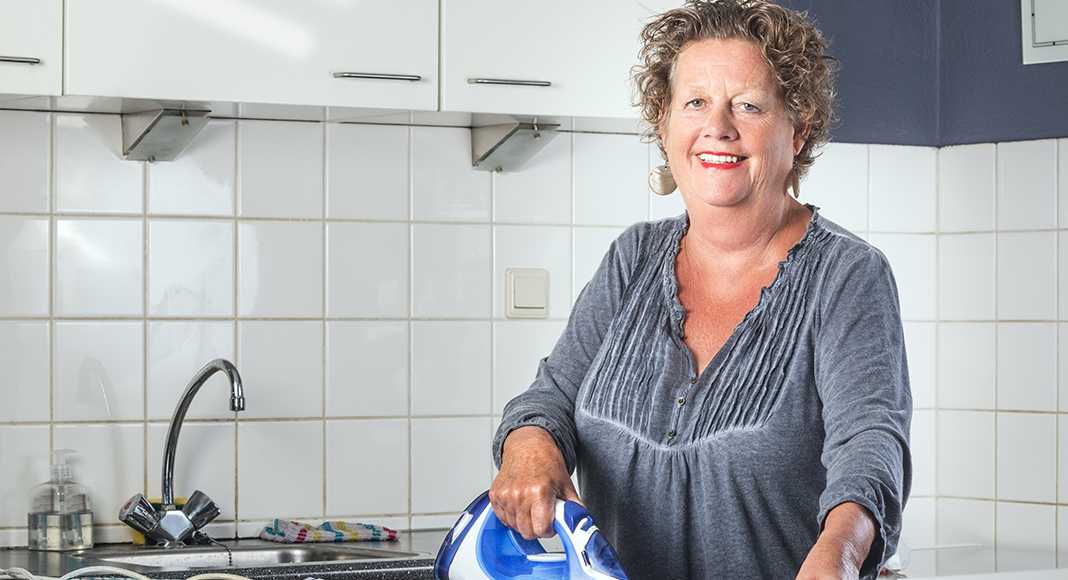 Prevention Measures and Fire Detection
Since older adults tend to forget to turn off the stove or other electronical devices that might cause fire, there are different preventive measures for the home use that help to avert fire.
Safety measures: Switching off all electronical devices that might be dangerous is the most effective method to prevent fire. However, not allowing the older adults to use electronical devices that might cause fire probably strongly restricts their quality of life. Therefore, home automation measures that automatically switch off electronic devices when not at home, at night or in case of overheating are a good possibility to avert flat fires without restricting the quality of life of the senior resident.
Fire detection: If the older adult has hearing problems, the fire alarm should not only have an audible alarm but also a visual alert or a vibration function. Moreover, it should also be connected to a relative or a neighbour.
Emergency call and escape route: In order that older adults can call for help immediately when they detect fire, they should have a telephone beside their bed. If possible seniors should sleep downstairs, so that they can escape in case of fire as fast as possible. Of course, the escape route should be barrier-free and not crammed with furniture or carpets that might be trip hazards.
---
Sources
Rauchmeldungen: Brandschutz für Senioren
Brandschutzaufklärung: Brandschutz für Senioren
Wegweiser Alter und Technik: Brandschutz
Canada Safety Council: Home Fire Safety for Seniors - What Family Members Can Do
Fire Safety Search: Fire Prevention Report - Measures to protect the elderly from house fires