Porto4Ageing, a Reference Site and Partner Plus of the European Innovation Partnership on Active and Healthy Ageing of the European Commission, had launched a mobile app for self-assessment of frailty.
Frailty can be reversed: know your frailty status
The app, named FrailSurvey, based on the Groningen Frailty Index assesses diverse sides of the life of older adults, namely their:
Mobility

Physical shape

Vision and hearing

Nutrition

Cognitive status

Psychosocial aspects
The results obtained in terms of frailty status will be important for healthy ageing among community-dwelling older people, as it can help life styles changes to prevent or revert they frail status.
The mobile app is free of charge, being available for IOS and Android operating systems.
The development of the mobile app was the central activity of a 2016 Pilot Twinning project funded by Scale AHA - Support to scaling up of innovations in Active and Healthy Ageing. This scheme aims to fund cooperation activities between European Reference Sites, in order to share and implement innovative ICT solutions and good practices. This mobile app is based on a good practice developed by DEP – Lazio Regional Health Service Reference Site, of Rome, Italy.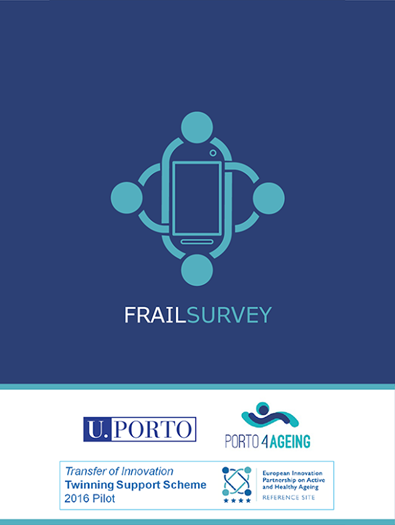 About Porto4Ageing
The Porto4Ageing is a consortium bringing together over 90 organisations, the large majority of them established within the Porto Metropolitan Area, in the Northern Region of Portugal.
The partnership involves different stakeholders - regional governments and health and care providers, academia and research, industry and civil society – building upon the quadruple helix approach.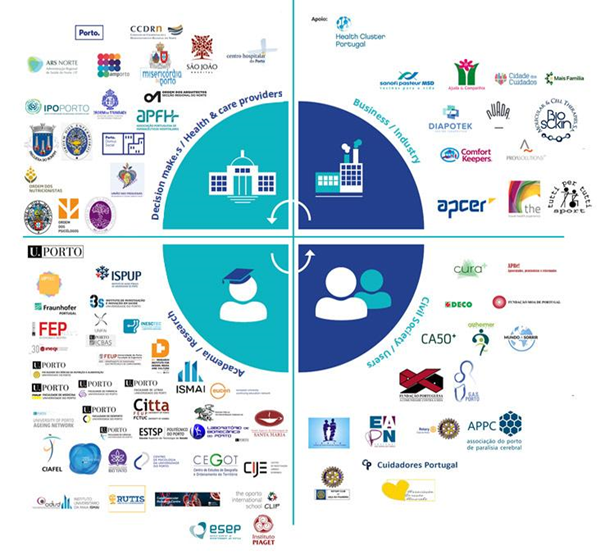 The consortium revolves around a shared vision and common targets, where each organisation actively contributes in a specific way to the overall goal of responding to the citizens' needs. The Porto4Ageing alliance is committed to promoting local convergence and improving the health innovation ecosystem, while reducing and overcoming existing bottlenecks. It is doing so by promoting joint work for high impact, thus bridging the gap between public and private actions and instruments and, ultimately, facilitating knowledge exchanges and scaling up of results.
More information about Porto4Ageing can be found on the website and Facebook page or requested through porto4ageing@reit.up.pt.
---
The ActiveAdvice project will soon be able to support information and advice gathering about the technology-based solutions which can help improving older adults' health and quality of life. Stay linked to our blog and subscribe our newsletter for more information!