An Ageing Society
Due to steadily improving healthcare, life expectancy is increasing and with it the ageing population.
"Between 2015 and 2050, the proportion of the world's older adults is estimated to almost double from about 12% to 22%. In absolute terms, this is an expected increase from 900 million to 2 billion people over the age of 60."
WHO
This development is leading to a demographic change that challenges society. The age group of older adults is defined by the WHO as persons with a chronological age of 65 and more. However, the biological age and the physical and mental conditions can vary a lot among different people in this age group. All in all, the population of older adults faces various obstacles in daily life and often depends on medical support.
Challenges of an Ageing Society
When an improvement of healthcare enables an increase of life expectancy, it concurrently demands innovations in healthcare and medical support. Since preventing diseases before they can emerge is easier than curing existing ones, it is about enhancing preventive healthcare. Especially in prosperous countries most people die from non-communicable diseases like strokes, heart attacks and cancer. Regular medical check-ups can help identify risk persons and act preventatively. Besides, older adults are more vulnerable to illnesses because of a decreasing immune system. Additionally, mental illnesses like dementia and depression are among the important health problems the older population is facing.
Facing the Challenges
Since an increasing life expectancy also means that the number of patients suffering from geriatric diseases rises and consequently more and more people need daily life assistance, it is important to find solutions to face these challenges. In order to prevent health problems of the older population, a multifaceted approach is important.
First of all, a good prevention system including regular medical check-ups allows the early detection of diseases and hence enables an optimal treatment. Additionally, older adults as well as their relatives should be aware of possible diseases in order to identify them and to start with a specific treatment as early as possible. Since medical support and nursing is expensive, a good insurance and welfare enables older adults to afford the medical care and assistance they need.
As a healthy and strong body is normally less vulnerable to fall ill, a healthy lifestyle helps prevent several geriatric diseases. Therefore, a good and balanced nutrition as well as regular exercise is important during all periods of life. Since especially older adults suffer from restricted mobility, it is essential that they exercise regularly in order to strengthen their body and their immune system.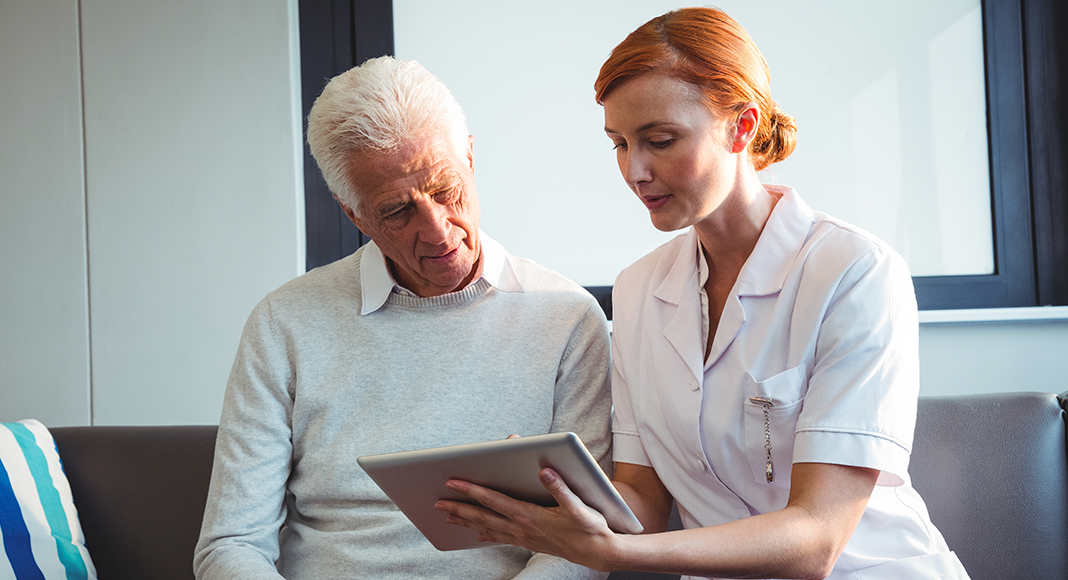 A good assistance for more quality of life
However, even a good prevention and regular physical and mental exercise cannot stop the ageing process that goes hand in hand with the decrease of the physical as well as mental capacities. Therefore, older adults need support from their fellows as well as from the infrastructure they use. In a society where children usually leave their parents' home when they are adults, nursing within the family is not very common. For that reason, care homes are becoming more and more important taking over the task of fostering people who are not able to care for themselves anymore.
Since the accommodation in a care home is often considered a final solution which is usually stalled, it is essential to focus on possibilities that enable older people to live independently as long as possible. Age-friendly infrastructure and public transport are as important as supporting home devices to maintain the liveability of an ageing society.
---
Sources
WHO: Mental health and older adults
Shrivastava, S. R. B. L., Shrivastava, P. S. & Ramasamy, J.: Health-care of Elderly: Determinants, Needs and Services
Wikipedia: Health Care System of Elderly in Germany