Older adults' attitudes towards technology are one of the most discussed issues regarding technological developments. Although it is recognized that older adults are usually less inclined to embrace new technology than younger ones, it is not true that age alone predicts technology acceptance and use. In fact, technology acceptance and its use depend on the intersection of multiple factors related with:
Technology features: the technology design, its ease of use, capabilities and applications.
Users' characteristics: gender, physical, mental and cognitive skills, expectations, biographical experience, and yes, age too.
Therefore, the 'technophobic' image that is frequently used to depict older adults fails to be applied to all individuals in this age group, since it is a heterogeneous group. In fact, it has been recognized that if technological solutions are considered beneficial, older adults will be motivated to use it!
However, it has been noticed that the generalized and biased 'technophobic' image used to depict older adults is associated with under misprescription/recommendation of assistive technologies by health and care professionals. Thus take a step further and look for being informed about technological solutions that can help in your particular case!
The "Silver Surfers": Web as a Support to Independent Living
The web makes part of the technologies that can help older adults to live more independent lives, facilitating access to information, social connection, and making easier the performance of the daily activities such as shopping, paying bills, or making appointments. But how many older adults are using the web?
In 2016, 57 % of adults aged between 55 to 74 years old and living in the EU-28 used internet at least once a week (Eurostat, 2017). Compared with twelve years earlier, when only 7% of older adults were using the internet at least once a week, this demonstrates a significant growing of these adults going online! Moreover, when older adults feel comfortable enough to use internet, they tend to use it actively, in resemblance to younger generations! Check the top and bottom five activities performed online by older adults.
The top 5 activities performed online
Sending/receiving emails
Finding information about goods and services
Reading online news
Seeking for health information
Internet banking
The bottom 5 activities performed online
Listening to radio
Telephoning or video calls
Watching video contents from sharing services
Participating in social networks
Using services related to travel and accommodation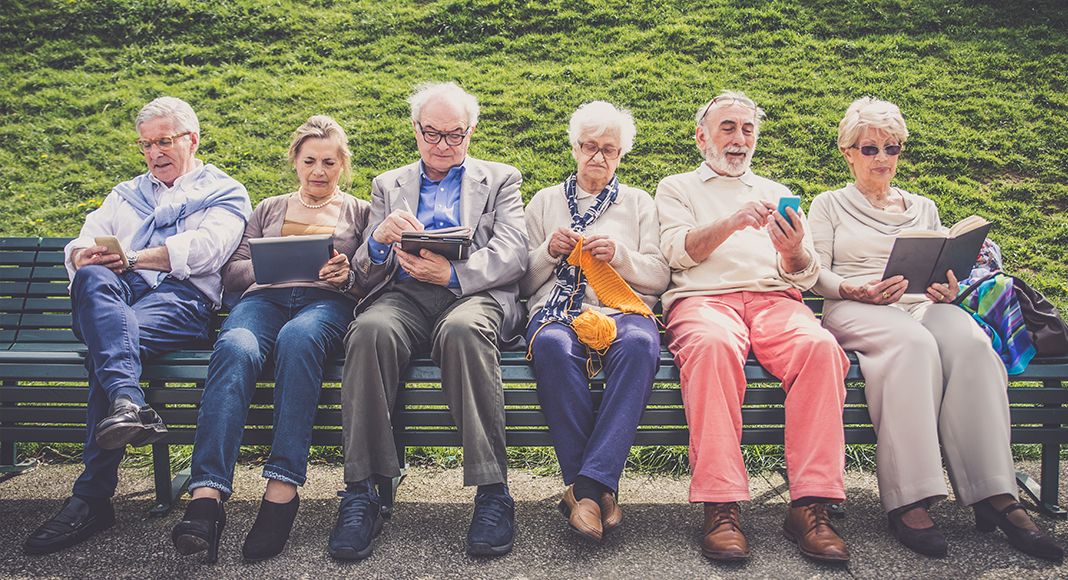 How can ActiveAdvice help you to find online information about goods and services linked to health and care?
Have you ever looked online for information on technologies targeted at helping you living independently? If you did it you certainly felt that this search required a lot of time and efforts since information on technologies is disperse and you can´t find any advice on it. The ActiveAdvice project will soon be able to support you in searching, getting information and advice about the best solutions Ambient/Active Assisted Living solutions for improving your quality of life. Stay linked to our blog and subscribe to our newsletter for more information!
---
Sources
Eurostat: Internet access and use statistics - households and individuals