"I feel tired, very tired and I would need to take some days to rest, but I just can't"
Caregiver, Portugal, 51 years old

"I need to rest, alleviate my mind"
Caregiver, Portugal, 39 years old
The great majority of older adults desire to live longer at home and manage their life independently. However, most serious health conditions can drive to disabilities and consequent challenges in managing the Activities of Daily Living (ADL's; basic and instrumental). Therefore, support for these activities is frequently ensured by informal caregivers: persons who are not payed to provide care and who are mostly older adult's relatives. Taking care of someone, particularly of older adults, hold several challenges, and also rewarding aspects.
Caregiving: A Challenging and Rewarding Role
The tasks supported by informal caregivers can vary from the simplest ones like supervision, to the most complex ones, such as personal hygiene. Caregiving can also vary in frequency – e.g. daily, weekend support; amount of time spent – full time vs. part time; duration – for months, years; or intensity – degree of dependency by the care receiver. Depending on those and other factors - e.g. personal characteristics, resources – informal caregivers can experience emotional and physical distress and experience mixed feelings towards caregiving.
Some rewarding aspects
Feel rewarded by the meaningfulness of providing care to a beloved one
Acquisition of new skills
Personal growth
Task satisfaction and acknowledgement by others
Feel that caring is a way of expressing love and respect by the care receiver
Some challenging aspects
Have trouble in managing time for care activities
Have lack of free and leisure time
Experience a decrease in social activities
Have troubles in managing the family daily lives
Feeling stressed and anxious and experience burden
Experience symptoms of depression
Experiencing feelings of guilt
In some situations, the negative consequences of providing care to an older adult can evolve to the so-called caregiver burden, understood as the psychological state resulting from: the physical efforts, emotional stress, social limitations and economical pressure. Therefore, caregivers need help too.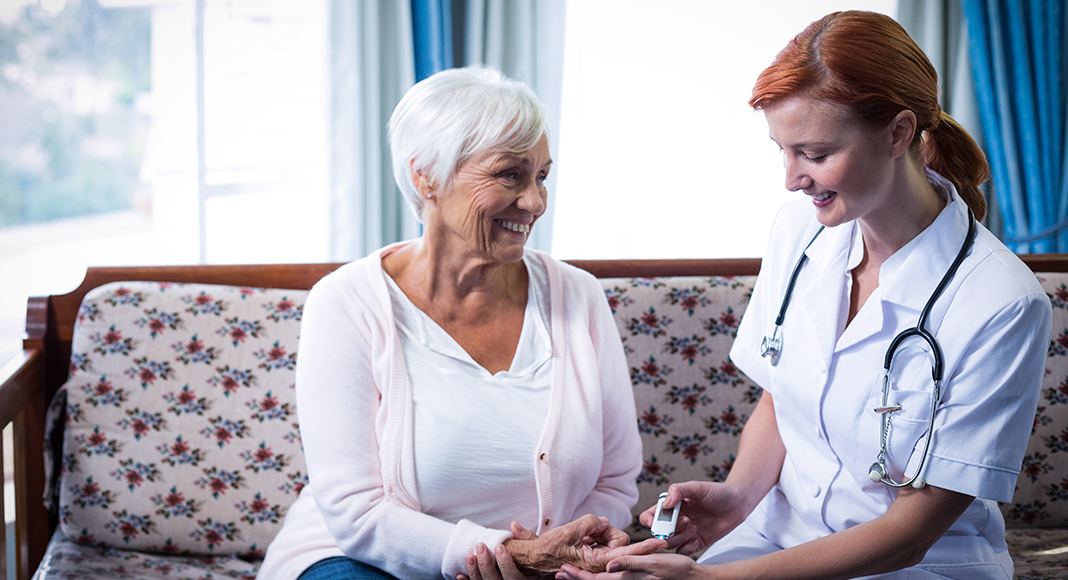 Tech Tools For Supporting Caregiving: How Can It Help?
Nowadays, the technological market offers multiple solutions – based on the Ambient/Active Assisted Living paradigm - that support informal caregivers in providing timely and effective care to older adults, in their homes. Moreover, those solutions are targeted at reducing the caregiver's burden and help him live the caregiving process in a more positive way. Those technological solutions can facilitate several aspects, such as:
Safety: Especially if the older adult receiving care is living alone there are several solutions that can help. Wearable alarms for emergency situations, GPS tracking devices, intrusion alarms, Telecare systems, among many others, are solutions that can help you maintaining piece of mind when you need to leave home.
Health tracking: Online tools can help register, accessing and managing the health information of the person receiving care, helping you to rapidly access the important health data (e.g. in medical appointments), monitor the situation and detect problems sooner.
Treatment and medication management: Technological solutions, such as smartphone apps, can help you to manage drugs intake through reminders and alerts targeted at reducing missed medication or inadequate intake as a known problem and source of concern for caregivers.
Social interaction and fighting loneliness: Technological solutions such as video chat or social media can help you getting in touch with your beloved one when you are not with him/her. Those tools can also promote the social interaction of your beloved one and reduce feeling of isolation.
And there are many other technological tools with the potential of helping you providing the best care to your beloved one. If you are interested in Ambient/Active Assisted living technologies such as the ones we mentioned, the project ActiveAdvice will soon be able to support you in searching, get information and advice about the best solution for helping you supporting your care receiver and, as a consequence, improve your quality of life. Stay linked to our blog and subscribe our newsletter for more information!