After my dad died 1 and a half years ago, I recognised that assisted living tech could provide all the family with a bit more peace of mind now my mum was living on her own at home.  I had been working on the AAL funded
Breathe project
and we had installed a cutting-edge home monitoring system in her home 6 months earlier.
As the Breathe project came to an end, the system stopped being supported by the main technology partner, although it still continued to work.  We could log in and check if the kettle had been boiled and if there was activity on the motion detectors.  We felt we should have a more traditional pendant alarm system would be useful to raise an alarm if she fell over.  Having worked on assisted living systems for a few years, I knew this would be a challenge – the technology was relatively simple, finding the right solution that everyone would be happy with was not going to be easy.
Nobody said it was easy… nobody had said it would be this hard…
I doubt that Coldplay were thinking about getting a pendant alarm when they were writing the lyrics to the Scientist, but it certainly feels appropriate. The process began in January 2016 and ended the following July after many calls, visits and much online research. Initially, we thought the local Council may be the best people to help but one of the occupational therapists that visited told us that there was a long waiting list, so we thought it would be best to look at privately provided options. There was not a big price difference and we were keen to get a solution in quickly.
Looking on the internet was difficult, there were lots of services available but how could we choose?  There was nothing on the local council website and we looked at local housing associations, but they did not respond to an e-mail requests.  I looked at Tunstall who I had worked with – they had a link with Boots for their Homeassist but there was no picture of the pendant you would receive.
I really wanted a local service, accredited by the local council. We contacted a charity who provided the service and one of their sales team came out, but my mother was put off because thje monitoring centre was hundreds of miles away.  I looked on a financial advice website and the forums focused on traditional tech like large button phones rather than pendant alarms. I felt that this would put off people who were looking for a standard solution as it seemed to be relatively technical people trying to do something as cheaply as possible, rather than looking at reliability and responsiveness of the system. At the other end of the scale I looked at the Living Made Easy website which had some good services but nothing which looked that local.  I decided to search on google focusing on local area, but that delivered mainly national companies that had optimised their sites for searches like mine.  The whole process was getting very confusing and I thought I would never be able to make a decision.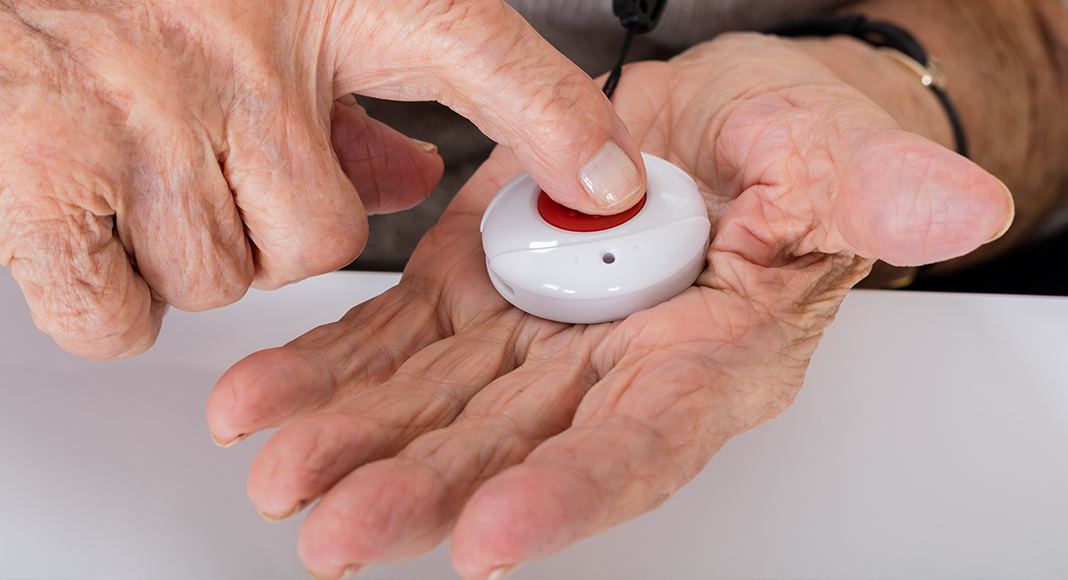 Time to pick up the phone…
Eventually I called the local council and asked to speak to someone – they were extremely helpful and arranged a visit to my mother within a week.  The second challenge came around arranging local access, while neighbours had offered to be a key holder and provide first line of response, my mother was worried about imposing on them. Eventually, a key safe was agreed to be the best solution – it was the most flexible way of providing access.
The keysafe and alarm were installed in July and the service was finally up and running.  Some of the issues I identified through the process were:
Initial advice from the OT appears to have been wrong - council are able to provide a service quickly
This wrong advice threw family off track and looked at a wide range of other services
Council does not have information readily available online - pushes people towards phone advice but people now do more research online
Several sites list providers, but no way of assessing quality, no reviews.
The main factor was the endorsement from the Local Authority for the service – this outweighed price as a consideration, even though it was the best value service.  Clearly this type of accreditation is very important in helping decide on the right AAL solution, and also demonstrates the need for ActiveAdvice. Different family members involved in the process had similar requirements but there were subtle differences – a need for a local service was important with friendly people was important to my mother.  I was interested in the reliability of the service and response times etc.  My sister was also involved as she would be a responder.
---
Sources
Breathe project
Homeassist
financial advice website
Living Made Easy