The increase in life expectancy has led, as predictable, to the substantial increase of the older population all around the world which highlights the importance of promoting and working towards healthy and independent ageing. The idea of healthy ageing  does not necessarily mean the absence of disease but relies, instead, on the perspective of the functional ability that enables well-being in older people, which is not only determined by the intrinsic capacity of the individual, but also by the different environments they live in
[1]
. In fact, good-quality living environments, are a crucial dimension for healthy ageing.
A topic that is probably on every senior's wish list is the possibility to live independently in their own homes for as long as possible. Aging in place implies that older people will remain in their community (either in their family homes, in homes to which they have moved in mid or later life, or in supported accommodation of some type), rather than moving into residential care[2]. To be able to age in place also contributes to maintain the connection to their social network, including friends and family, and produces health related benefits. Having people remaining in their homes and communities for as long as possible also avoids the costly option of institutional care.
But how can older people manage ageing at home?
The ability to self-care is crucial for older people who manage their life in their own homes. Increased health literacy and better access to technology, such as computers and the Internet, can enable individuals to engage more effectively in self-care[3]. However, planning ahead can be hard because people never know how their needs might change. In fact, sometimes people don't even know what is available or what kind of products and services they might want/need in the near future. In this context, an important market of service provision is the one targeting Ambient Assisted Living (AAL) solutions[4]. But what are these?
The concept of Ambient Assisted Living aims at extending the time people can live in their preferred environment by increasing their autonomy, self-confidence, mobility and well-being for as long as possible, through the use of information and communication technologies (ICT)[5]. Broadly speaking, the AAL market includes ICT-based solutions for ageing well: at home, in the community and at work. Thus increasing:
the quality of life;
autonomy;
participation in social life;
skills and employability of older adults[6].
If such an end can be achieved, it will also help reduce the economic costs involved in an ageing population by enabling more cost effective healthcare to older adults[7].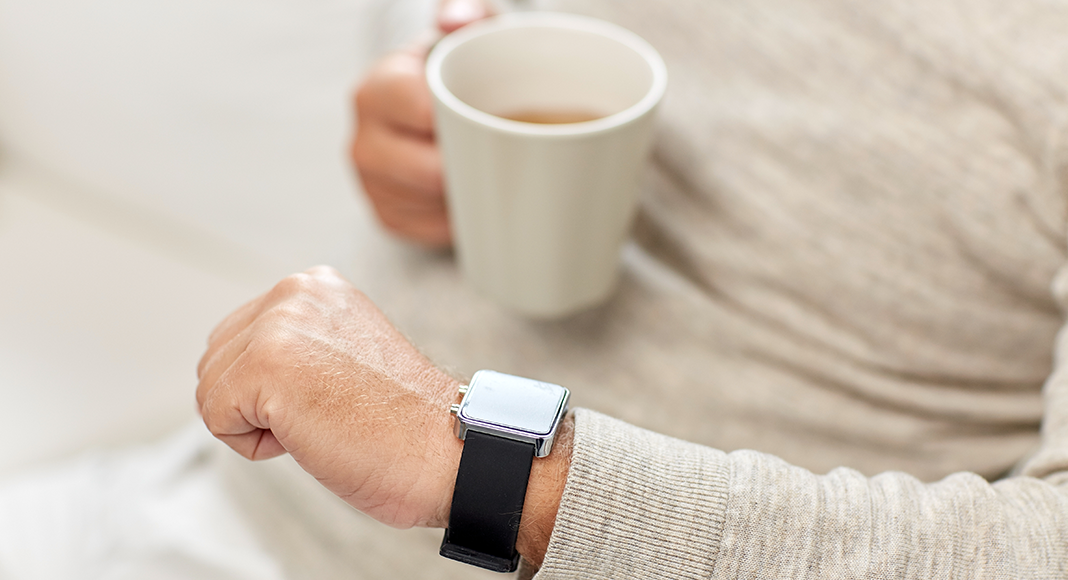 The contribution of Ambient Assisted Living solutions
The variety of AAL solutions can contemplate anything from stand-alone assistive devices to fully integrated smart homes. There is, indeed, a significant range of areas in which it is possible to find AAL solutions, namely:
Health & Care
Living & Buildings
Safety & Security
Mobility & Transportation
Work & Training
Vitality & Abilities
Leisure & Culture
Information & Communication
Within this variety of areas it is possible to find AAL products and services regarding the prevention of risks and diseases; products that will help with the preparation, dosage and intake of food and drinks; devices to remind  people when it is time for their next medication dose; solutions regarding security and protection such as alarm systems and automatic contacts between a caregiver and a caretaker, ambient control devices or solutions for locating individuals; products or services that allow to train cognitive or social skills;  smart watches that monitor heart rate and physical activity; solutions that support interpersonal communication; sight aids such as audio books, book readers or TV remotes; digital system for physiotherapy; workplace services with adaptive technologies, among others. The scope of possibilities is vast.
The ActiveAdvice project will be a major contribution by being able to provide information and advice about the technology-based solutions which can help improving older adults' health, independence and quality of life.
---
Sources
[1] WHO (2015). World report on ageing and health. Retrieved from: http://apps.who.int/iris/bitstream/handle/10665/186463/9789240694811_eng.pdf;jsessionid=2C8CCD1DAB92CF257C1569862D3C6853?sequence=1
[2] Davey, J., Joux, V., Nana, G. & Arcus, M. (2004). Accommodation Options for Older People in Aotearoa/New Zealand. Report prepared for the Centre for Housing Research Aotearoa/New Zealand (CHRANZ)
[3] Rechel, B., Grundy, E., Robine, J., Cylus, J., Mackenbach, J., Knai, C. & McKee, M. (2013). Ageing in the European Union. The Lancet, 381, 1312-1322.
[4] Bertel, D., Teles, S., Strohmeier, F., Vieira-Marques, P. Schmitter, P., Ruscher, S. H., Paúl, C. & Kofler, A. C. (2018). High Tech, High Touch: Integrating Digital and Human AAL Advisory Services for Older Adults. In Proceedings of the 4th International Conference on Information and Communication Technologies for Ageing Well and e-Health - Volume 1: ICT4AWE, ISBN 978-989-758-299-8, pages 241-249. DOI: 10.5220/0006799002410249.
[5] Blackman, S., Matlo, C., Bobrovitskiy, C., Waldoch, A., Fang, M.L., Jackson, P., Mihailidis, A., Nygård, L., Astell, A. & Sixsmith, A. (2016). Ambient Assisted Living Technologies for Aging Well: A Scoping Review. J. Intell. Syst. 2016; 25(1): 55–69.
[6] AAL Programme (2014). A study concerning a Market Observatory in the Ambient Assisted Living field – Final Report. Brussels: Ambient Assisted Living Association.
[7] Heart, T. & Kalderon, E. (2013). Older adults: Are they ready to adopt health-related ICT? International Journal of Medical Informatics, 82, e209-e231.