Virtual reality (VR) is based on computer-generated environments for you to interact with, and be immersed in, while augmented reality (also known as AR), uses technology to superimpose information — sounds, images, or text, adding it (or augmenting it) to the reality you would ordinarily see, rather than replacing it [1]. Augmented realities can be displayed on a wide variety of devices, from screens and monitors, to handheld devices or glasses. The devices are often controlled by either touchpads or voice commands. The touchpads are often somewhere easily reachable on the device and work by sensing the pressure changes that occur when a user taps or swipes a specific spot. Voice commands work very similarly to the way they do on our smartphones: a small microphone on the device will pick up your voice and then a microprocessor will interpret the commands [2].
The growth of AR
In the past decade, various labs and companies have built devices that give us augmented reality. As technology evolved, phones and tablets were the way augmented reality got into most people's lives, with mobile games such as Pokémon GO in 2016 [3] and Harry Potter: Hogwarts Mystery in 2018 [4] being a good example of that massification. This does not mean that phones and tablets will be the only venue for AR. Research continues apace on including AR functionality in contact lenses, and other wearable devices. MIT Media Lab's Fluid Interfaces Group in 2009 with the SixthSense [5] or Google in 2013 with the Google Glass and more recently the Glass-X [6] (and also with the release of Google Visual Translator). The ultimate goal of augmented reality is to create a seamless and natural immersion, so there is a sense that phones and tablets will be replaced, though it is not clear what those replacements will be. Even glasses might take on a new form, as "smart glasses" are developed for blind people [1].
AR in AAL: a powerful tool?
However, can Augmented Reality assist older adults and improve the quality of life of those afflicted with certain diseases or loss of mobility and independence, as Augmented Assisted Living?
Many older people that face being alone in their houses can still be fully functional, but when neurocognitive diseases start developing on them, certain daily activities become more difficult. Augmented Reality could help by serving as a monitoring device, one that would keep daily tasks and alarms set up in an easy and practical interphase for patients to interact with and help one from being burdened with so much to keep track of. It could also serve as an alert for the patient's physician or relatives when something is not right. This could be perceived as an invasion to the patient's privacy, but reporting smaller things such as leaving the kitchen stove on, or other safety hazards, could prove invaluable. In addition, continuous neurocognitive evaluation could help older patients with Alzheimer's in their daily life. Windows Holographic, Microsoft's vehicle for Mixed Reality, seems like a great solution to enable a system that allows older adults to stimulate short-term memory and spatial memory, keeping track of the evolution of the patient too, with tests like the Mini Mental State Evaluation (MMSE), or Mini Cog [7]. Other works such as using an augmented view onto a pillbox through the camera of a mobile phone to help older people when to take medication [8], prototype systems to detect hazards when driving a vehicle [9] or robots with AR screens to support drug dose control [10] are being proposed and tested. In vehicles, head-up displays that project some information on the windshield [11], along with Mercedes-Benz new MBUX AR GPS [12] can also help elderly people to better use car functions and navigate while driving.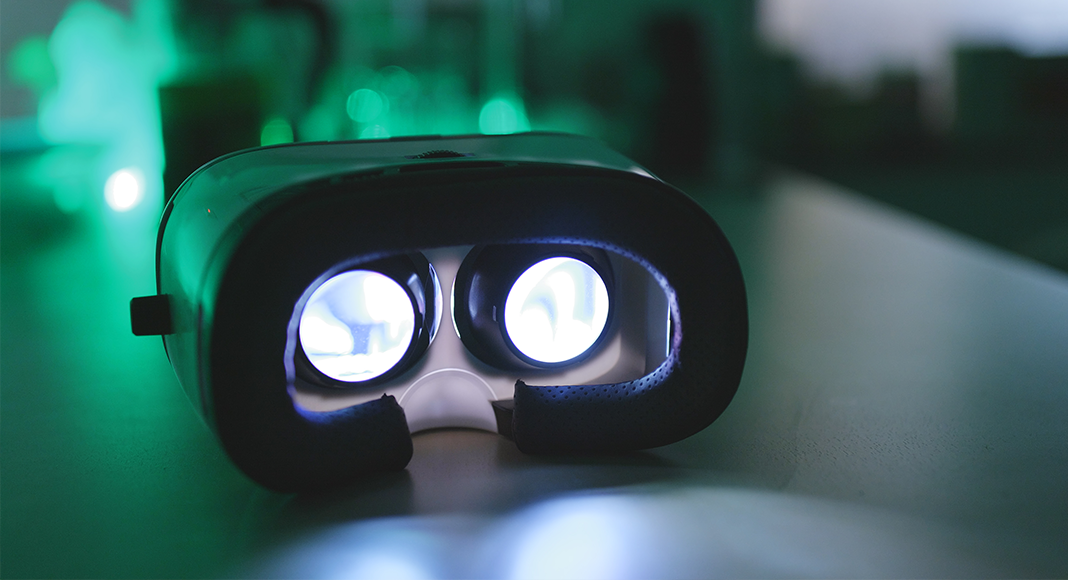 Around the corner, with a few important issues to tackle
Device-wise, a study [13] determined that common handheld devices might not be the most appropriate device for outdoor usage, as tablets they are heavy and their slick surfaces make it difficult and exhausting to hold up over a long period. Moreover, older people are bound to have visual impairments, so visual instructions on even smaller devices could still prove to be too small. The use of lightweight head mounted displays such as Google Glass should help dealing with some of the problems, but right now, they could be a bit limited regarding the information they can present as well as their usability. However, some accessories such as covers, grips, and straps could make things easier to handle [13].
Interface and usability also pose an interesting challenge here, as older people usually experience problems with mobile interface design. As the visual presentation of instructions is more intuitive to understand than written ones, a well-thought, simple interface with polished visual cues is crucial for a good user experience and conceptual viability. There is now a need to further investigate user acceptance and usability factors along with the growing concept of AR for mobile [14]. Only then will we be able to transform the interface into senior-friendly mobile devices to support their usage among older people, in order to improve their independence and quality of life.
---
Sources
[1] https://www.livescience.com/34843-augmented-reality.html
[2] https://www.realitytechnologies.com/augmented-reality/
[3] http://origin.pokemongo.com/
[4] http://www.harrypotterhogwartsmystery.com/
[5] http://www.pranavmistry.com/projects/sixthsense/
[7] http://arinmed.com/augmented-reality-can-assist-aging-adults/
[8] E. Avilés-López, J. A. García-Macías, and I. Villanueva-Miranda. Developing ambient intelligence applications for the assisted living of the elderly. In Proc. International Conference on Ambient Systems, Networks and Technologies (ANT), 2010.
[9] M. C. Schall, M. L. Rusch, J. D. Lee, J. D. Dawson, G. Thomas, N. Aksan, and M. Rizzo. Augmented reality cues and elderly driver hazard perception. Human Factors: The Journal of the Human Factors and Ergonomics Society, 55(3):643–658, 2013
[10] F. J. Lera, V. Rodríguez, C. Rodríguez, and V. Matellan. Augmented reality in robotic assistance for the elderly. In International Technology Robotics Applications, volume 70 of Intelligent Systems, Control and Automation: Science and Engineering, pages 3–11. 2014.
[11] S. J. Kim and A. K. Dey, "Simulated augmented reality windshield display as a cognitive mapping aid for elder driver navigation," in Proc. Human Factors in Computing Systems, 2009, pp. 133-142, doi: 10.1145/1518701.1518724 
[12] https://www.easternwestern.co.uk/news/What-is-Mercedes-new-augmented-reality-sat-nav/60406/ 
[13] Kurz, Daniel, et al. "[Poster] Towards mobile augmented reality for the elderly." Mixed and Augmented Reality (ISMAR), 2014 IEEE International Symposium on. IEEE, 2014.
[14] Malik, Sofianiza Abd, et al. "Mobile applications using augmented reality to support older people." Research and innovation in information systems (ICRIIS), 2013 international conference on. IEEE, 2013.