Living independently as long as possible
It is a wish that all seniors have: living independently as long as possible without the need of assistance. However, decreasing physical and mental abilities lead to the result that many older adults need support to manage their daily routine. According to the government of the Netherlands, independent living requires the autonomous performance of some basic daily activities, which are getting in and out of bed, getting dressed and undressed, walking, sitting down and getting up, personal hygiene, going to toilet, eating and drinking, medication intake and social contact. If a person is not able to perform these activities independently anymore, assistance will be needed for managing the daily routines. In case of more severe physical and/or mental restrictions, the person needs additional support of a mobile caregiver or even has to move to an assisted living community or nursing home. However, even if a senior is actually still able to do all these activities independently, some assistance would facilitate the performance of daily activities and prolong the stage of living independently. There are various assistive solutions that allow older adults to live independently as long as possible.
AAL Solutions enable independent Living at Home
AAL (Ambient Assisted Living) technologies or conventional smart home solutions may support older adults living independently and allow them to maintain their autonomy as long as possible. Being assisted by smart techniques, seniors may not need a caregiver to be able to perform their daily routine and certain other tasks. AAL solutions include various technologies that cover different areas such as health monitoring, home operation and monitoring, safety and security, alarm, reminder and communication. For instance, in case of declining cognitive abilities and beginning obliviousness, seniors might forget to take their medication. With the aid of a smart watch with reminder function, seniors will be reminded about taking their pills. Moreover, the relatives of older adults living independently might be afraid of not recognizing if their loved one is in emergency, because of a sudden lack of their health condition or due to a fall. Sensitive home monitoring systems such as irregularity detection or fall recognition sensor will alarm the relatives in case of emergency without supervising the older adults. In this way, AAL solutions enable safe independent living. AAL techniques are not only implemented in private households but are often also fixed component in retirement facilities, what leads us to the second possibility of independent living.
Independent Living Communities for a Carefree Life in Older Age
Instead of staying at home, some older adults who are still able to live independently prefer to move into an independent living community due to various reasons. These communities allow the seniors to live autonomous but provide them with certain amenities. Especially when living in an area with weak infrastructure, moving to an independent living community might be a good option. Usually, independent living communities are demarcated and guarded areas and there is 24h staff. Most of the communities are restricted for those who are 55 years and older, but there are also 50+ and 60+ communities. If a couple wants to move in, usually at least one partner needs to have the qualified age. The accommodations range from individual homes, terraced houses to simple flats and mostly have an own yard or at least a balcony. Depending on the community the housings are owner-occupied or for rent. The amenities provided in most of the independent living communities are:
Guarded environment
Housekeeping, gardening
Laundry
Transportation
Social activities and sport
Entertainment
Meal service
Therefore, independent living communities address older adults who are able to live autonomously but enjoy the luxury of not having to do annoying and exhausting household work as well as being accommodated in a secure group setting offering a diverse programme. Especially seniors who live alone profit from the social contact that they have in these retirement communities. If older adults tend to be not very sportive, the sport programme offered in the community will probably motivate them to participate, what consequently has positive effects on their health condition.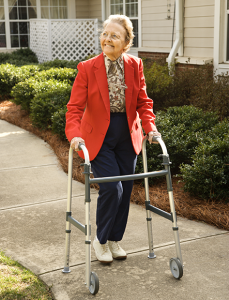 Live your Dream in a Theme Community
Beside conventional independent living facilities, there are also special theme communities. These communities address like-minded people in order to create a more or less homogeneous group of people with the similar interests or background or the same sexual or mental orientation. There are various communities specialised on different groups of people:
University or college communities are situated on or near a campus and are either communities for persons from the same college or university or have a life-long learning aspect offering college classes for older adults who want to educate themselves.
RV-only parks are the right community for mobile home lovers. In this communities, the seniors are not accommodated in real houses or apartmxents but live in caravans or campers.
Luxury communities are the right place for older adults who attach value to a sophisticated lifestyle.
Artist communities focus the artistic development of older adults. The seniors living there are not necessarily artists, but persons who like artistic activities. Especially for people suffering from emotional problems or other chronical diseases, painting or other artistic activities might be a possibility to handle certain issues.
Active adult and sport communities are characterized by an active lifestyle offering a wide range of sport programmes. Some of these sport communities are specialised on a single sport such as golf or tennis communities.
Faith based communities address people from a certain persuasion. These communities focus the religious worship and facilitate very pious people to live in compliance with their religion and observe certain rituals. Common prayers are part of the daily routine.
Culture based communities gather people from a certain foreign culture. In this way, people with an immigrant background can grow old with like-minded people maintaining their specific culture-based lifestyle. For instance, traditional meals are served and certain traditions and rituals are observed. Since especially in older age big changes are stressful and unwanted, culture based communities are a good place to grow old for people who are strongly connected to their origin culture.
LGBT communities are for persons for people from the LGBT community. Since lesbian, gay, bisexual or transgender persons often suffer from social exclusion, these communities are the right place for them to grow old without discrimination.
Singles only communities are for older adults who do not have a partner and do not want to be surrounded by couples.
If you feel interested in Ambient/Active Assisted living technologies, the project ActiveAdvice will soon support you in searching, get information and advice about the best solution for your particular case. Stay linked to our blog and subscribe our newsletter for more information!
---
Sources
Brookdale: Exceptional Hospitality, Service and Care
Teegardin, K.: Senior Living Communities
Senior Path: What are the Pros and Cons of Independent Living?
Botek, A-M.: 5 Communities That Will Change Your View of Independent Living
Government of Netherlands: Living independently for longer